One Reusable Swab Saves Over 2 Billion Disposable Plastic Swabs From Entering The Ocean Every Year.
Our reusable swab provides an eco-friendly alternative to the many uses of single-use q-tips without the large impact on our environment. 

This reusable q-tip comes in two different models. One for general q-tip uses and one for cosmetics. They are both made from durable yet flexible, high quality, and non-toxic materials which are gentle on the skin and very easy to clean.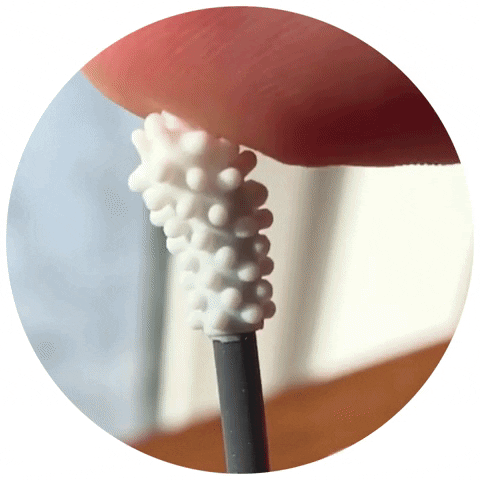 Our Reusable Swab comes with a biodegradable carrying case that keeps your reusable q-tip stored away safely. The swab itself is made from all-natural silica sand.
Our Reusable Swab, above all, is an opportunity to transform our routines for the benefit of the planet while also simplifying and decluttering our lives. All that's left to do is decide which color you want!


Stop Single-Use
Every year, trillions of single-use plastic products are consumed and thrown away - often ending up on the beaches and in the oceans harming marine life. By purchasing Our zero-waste swab you are helping reduce harmful waste impacting our environment.
Made To Last
When creating a product that needs to last for a long time, durability is key. Our Zero-Waste Swab replaces up to 1000 single-use cotton swabs in your life.
Easy To Clean
Our swab is a sanitary, reusable alternative to single-use swabs that can be cleaned by hand using soap and water.
Order Yours Today and Be Apart of Saving Our Planet!