Quick Filling Water balloons are a must for the heat of Summer, save time filling them 1 by 1 on the tap, our package includes 12 packs of ten balloons in 6 different colors.

Universal Hose/Tap Connection
Self Sealing: No more tedious tying, each balloon drops off sealed once filled.
Recyclable: Parts and packaging are 100% recyclable.
Rapid-Filling Attachment: Fill a full pack of balloons in just 7 seconds!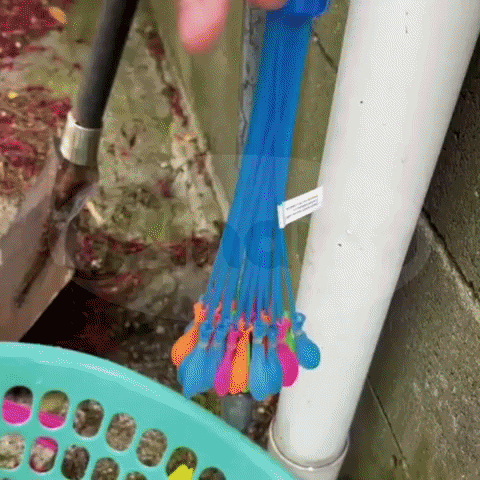 Toy of the year! The ultimate summer must-have for Children!

Specifications

Color: Green, Red, Yellow, Orange, Purple, Blue (2 of each)
12 Packs Of Ten
Size: 11inch x 11inch
Universal Hose/Tap Connection