Portable & Mess-Free Watercolor Set
This Portable Watercolor Set comes with everything needed to create while on the go. It features slide-out palettes of your choosing that safely stow away without any mess.
Each set comes with a free refillable watercolor brush

Available in 18 or 42 color sets.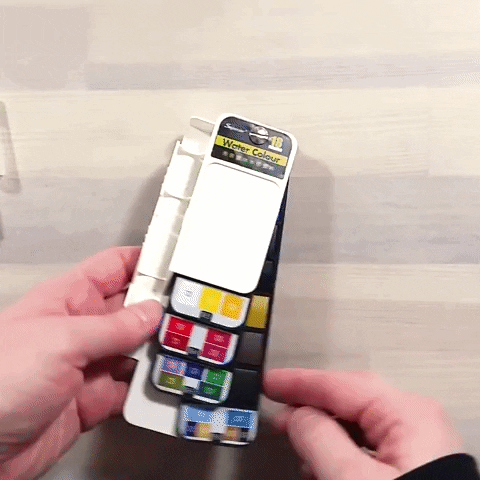 Practice makes perfect and this set is the best for beginners and professionals. Since you can take it anywhere, it makes it perfect for travel and on-the-go practice!


Dimensions:
18 Set: 14.5cm X 5.3cm X 1.5cm / 5.7'' X 2.9'' X 0.6''
42 Set: 19.6cm X 5.3cm X 2.5cm / 7.7'' X 2.9'' X 1''