This Mirror Turns Into An Illuminated Moon

Instantly add an

 

Aesthetic touch

 

to your Room
Can use as

 

a Normal Mirror

 

during the day
Free Shipping While Supplies Last
The Perfect Gift For Your Wife Or Kids
Add a touch of modern aesthetic to your room with our Magic Moon Mirror. This beautifully designed mirror will completely change the look of your room. This is the only mirror that will make your fantasy dreams come true.
With the light turned off it is a beautiful minimalistic mirror, with the light turned on it is a soft glowing ambient moon. Instantly transform any bedroom, office, or living room.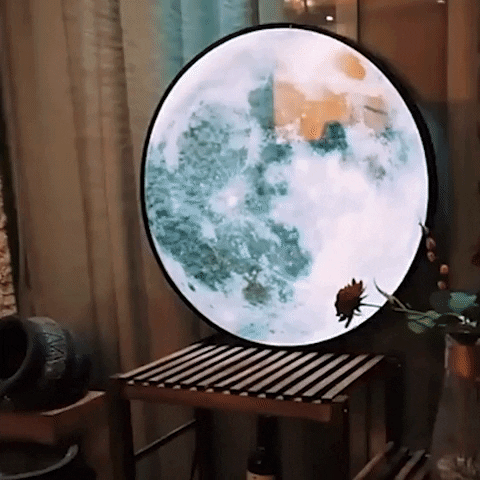 Let your imagination take you away every night. The LED's behind the mirror go unnoticeable during the day, so it will only look like a mirror to your naked eye. Once turned on is when the magic is revealed
Hanging this beautiful decoration in your room will not disrupt your sleep as the LED's emit a low light perfect for a soft relaxing atmosphere. Let the moon take you away every night.
Dimension of Moon Mirror is 20cm(diameter).