99% Of Rodents Are Nocturnal & Remain Undetected! They Burrow & Destroy Your Walls, Insulation & Leave Disease, Feces or Die In Your Walls...

Protect your home and Family from pests, diseases and damage. The Pest Rejector Pro™ uses 65khz ultrasonic frequencies that cause pests to turn around when coming near your property. Safe for humans and pets, it only works on small rodents and bugs.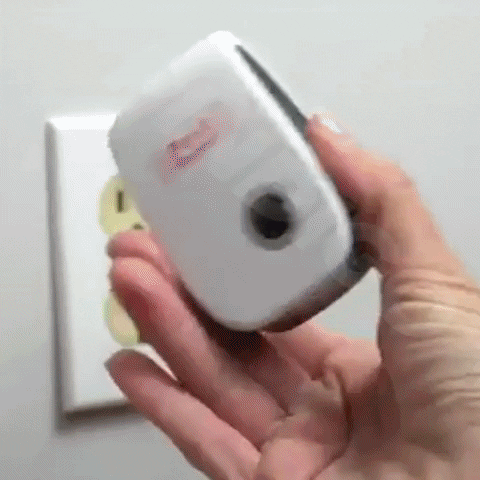 Mainly used for ticks, mice, and mosquitoes, the Pest Rejector Pro™ is the healthiest and safest solution for any pest problem.

☑️Easy to use - plug into any outlet! That's it!
☑️Covers 4,000 square feet per Pest Rejector Pro™
☑️Safe for Humans & Pets
☑️Save money on exterminators and repairing insulation & walls
☑️Prevent disease from spreading throughout your Family
☑️Waterproof design works anywhere!
☑️Silent Function

Mosquitoes: The deadliest animal on Earth killing on average 830,000 people annually, they also spoil food and ruin being comfortable outdoors.

Mice: Plain disgusting, they bite and are riddled with diseases. They also bite and destroy drywall, floors, roofing, and anything they can gnaw through.

Ticks: Another disease-carrying nuisance, your pets are at extreme risk of carrying 10's to 1000's of ticks each Spring and Summer. Feel confident when letting them hang out in the backyard and relieve the anxiety of checking your dog's fur for ticks every time they go outside.

Pest Rejector Pro™ also works on flies, fleas, ants, cockroaches, Beatles, possums, and more.

Although covering 4,000 square feet, it is recommended to pick up multiple Pest Rejector's for outdoors, backyards, or large homes for maximum effect.




Perfect for inside or outside your home, gardens, farms, dog parks, garages, and anywhere that you want to be pest-free. 

Specfications

Waterproof, Dustproof
Color: White
Plug Type: US, EU, AU, UK
Size: 8.8cm x 6.5cm x 5.5cm
Frequency: Ultrasonic 22-65khz