Get The White Smile You've Always Wanted.
This Teeth Whitening Pen uses all-natural ingredients to give you a confident glowing smile, see real results in just one use, it's as easy twisting the formula to the tip of the pen and brushing it on. It dries within seconds and is designed to fight back against sensitivity using 3% hydrogen peroxide.
Instant Results
Boost Confidence
Vegan & Cruelty-Free
Easy To Use (Optimal Effect Before Bed)
Each Pen Provides 2 Months Of Treatment
Pocket-Sized, Whiter Teeth On The Go
Covers Every Surface Of Your Teeth
How It Works
Pretend your painting on your teeth -
seriously! 
Brush your teeth and rinse, then simply brush your teeth with the tip of the pen and then allow it to dry. You will see a whiter smile in just seconds.
We Recommend 2 Weeks Treatment For Optimal Results.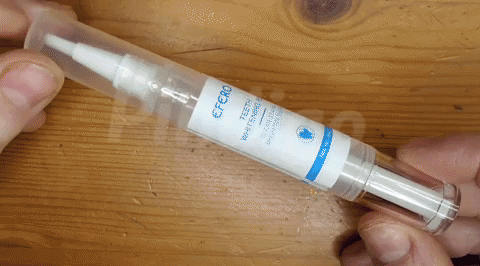 The Research Behind It
We had professionals & scientists work side by side with us to use create a mixture of natural teeth whiteners combined with hydrogen peroxide and we discovered it will whiten naturally with no sensitivity or negative impact while being manufactured. When we finally produced a final product, we knew we were going to make millions smile around the World.
Billionaire Blanc® Teeth Whitening Pen shreds away and deeply pulls our common stain molecules and removes them completely. Our formula has been proven to be one of the best for whitening smiles and is now being used by dental professionals.
Ingredients: 
Carbamide peroxide, Carbopo, Propanediol, Glycerin, PH Regulators, Stabilizer, Menthol


Directions For Use: