Save Time & Money With Paint Roller Pro!
Paint Roller Pro
solves all the problems of traditional rollers.
No dipping, no dripping, no mess.
Simply fill the Paint Roller Pro and start rolling,
the paint bleeds into the roller from the inside out
when necessary, it will never bleed excessive paint. This results in
no splatter or dripping,
it even prevents spreading paint on corners,
eliminating the need for tape.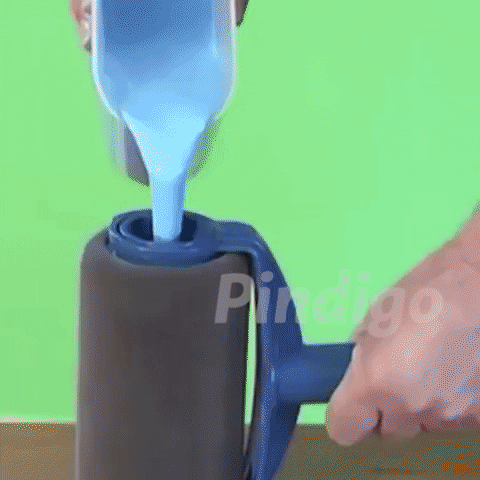 Paint Twice As Fast
No Drip, Splatter, or Mess
Save Money On Wasted Paint
900ML Paint Capacity
Works On All Surfaces
Washable & Reusable

Paint Roller Pro will save you time and money, any other roller out there does not manage the amount of paint being used or absorbed, causing dripping and excess paint on walls. Each stroke with Paint Roller Pro uses the perfect amount of paint, every time, eliminating the need to run over it multiple times, or destroying floors and fixtures.

Washable and Reusable, simply fill the roller with paint after use and any traditional fabric or dish soap. Rub the outside with a sponge or cloth while filling it with water until clean.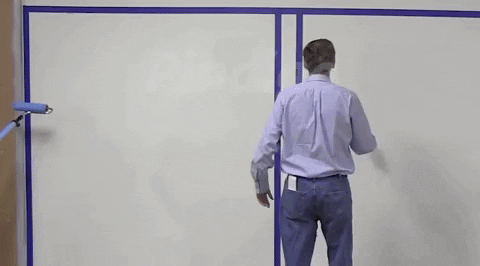 The perfect solution for any home project, save time redoing your home and save money in the process.

Specifications

Material: Plastic
Color: Black & Blue
Material: PP + sponge + flocking + stainless steel
Large Roller Head: 19.5*21cm
Small Roller Handle Length: 25cm
Roller Diameter: 10cm
Shovel Brush: 20*6.8cm
Cup: Width 6.4cm, Height 15cm
Groove: 21.9cm x 11.9cm

Package Includes

8PCS:
1x Paint Roller Pro
1x Flocked Edger
1x Corner Cutter Painter
1x Resting Tray
1x Easy Flow Paint Pour Jug
3x Stainless Steel Tubes

5PCS:
1x Paint Roller Pro
1x Flocked Edger
1x Corner Cutter Painter
1x Resting Tray
1x Easy Flow Paint Pour Jug