Enjoy the outdoors without the bugs!
Flies and mosquitos can be such a downer when trying to relax in the sunshine or sleep outdoors, not only annoying, they carry dangerous diseases that killed 830,000 people last year. NatureNest™ Mosquito Net Hammock isn't only comfortable for you, but for your peace of mind knowing you can relax without risk!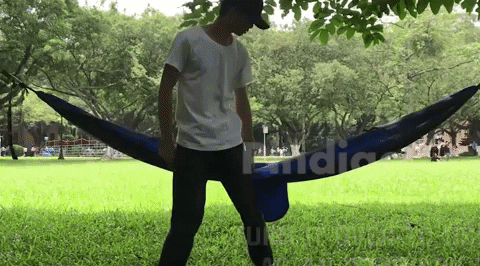 Everything Included: Straps, carabiners, hammock, mosquito net.


Lightweight & Portable:
The hammock packs away into a small carrying case that can easily be placed in a backpack. The entire hammock and carry case weighs 0.5kg.
Ultra Strength Material:
The Mosquito Net Hammock is big and strong enough to support 200kg / 440lbs.
Easy Set-Up:
Simply attach the straps to a tree, clip the carabiners on and connect the mosquito hammock ropes. Within a minute you will be set up and ready to go!
Breathable & Anti-Mosquito:
The mosquito mesh can be sealed closed without worry using the ultra-durable zipper, stopping bugs from coming in but allowing fresh air flow so you can soak in nature for all it offers!
Perfect for camping, hanging out in the backyard, working remotely, date nights under the stars, or any outdoor trek.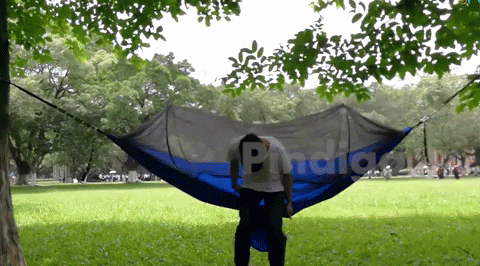 https://media.giphy.com/media/forA89b4FOKxxmMFD1/giphy.gif
Specifications
Color: Green, Black, Pink, Blue
Everything Included: Straps, carabiners, hammock, mosquito net.
Support 200kg / 440lbs
Weight: 0.5kg / 1.1lbs
Acommodates 2 adults
Size: 290cm*140cm