The Worlds Top-Rated Knives 2 Years In A Row!
Our Mokuzai™ Steel Knife Collection has quickly become the world's best knife collection. Each Knife has been individually forged with delicate hands and hammered with stunning layers with the world's best steel.
Our Knives Have A Superior Edge: All of our knives are sharpened to perfection before delivery. Slice through anything without effort. This is not a dramatization. 


Our Knives Are Durable: Each of our knives is layered upon itself with Mokuzai™ Steel. Our Knives are durable, long-lasting, and totally rust-resistant.
Our Knives Provide Hand-Crafted Comfort: Handcrafted wooden handle for ultimate ergonomic comfort. Besides the superior sharpness, comfort is one of the main reasons why Mokuzai™ is being fastly adopted by the world's best chefs.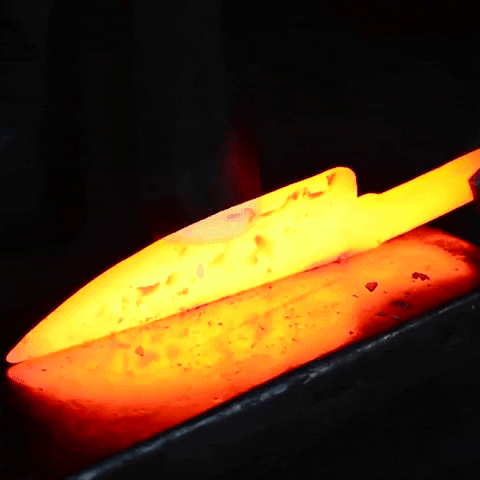 Our Knives Are Beautiful In The Kitchen: Our hand-crafted knives are a stunning display of 21-century craftsmanship handed down from generations of Japanese Forgers and metal workers. Finished off with a beautiful Damascus laser-etching. 
Our 9 Piece Set Includes: 
• 8" Chef Knife
• 8" Slicing Knife
• 8" Bread Knife
• 7" Santoku Knife
• 7" Cleaver Knife
• 6" Boning Knife
• 5" Utility Knife
• 5" Santoku Knife
• 3.5" Paring Knife 


5 Piece Set Includes:
• 8" Chef Knife
• 8" Bread Knife
• 7" Santoku Knife
• 6" Boning Knife
• 3.5" Paring Knife
3 Piece Set Includes:

• 8" Chef Knife

• 5" Utility Knife
• 3.5" Paring Knife