Like never before,
customize a full misting system through your yard or garden in just minutes.
Perfect for cooling off on hot summer days or making sure all your plants get properly watered, this cooling system is fully customizable from the pressure of each nozzle to the positioning of it.
No more wasted time or labor watering, simply turn on the water!

Easy To Install
Save Time Watering
Create A Cool Oasis On Your Patio
Fully Adjustable Pressure Per Nozzle
Cut and Customizable Positioning

Great for staying cool in the sun, atomization, lawn irrigation, patios, and any backyard need.

10 Nozzles Per 10 Meters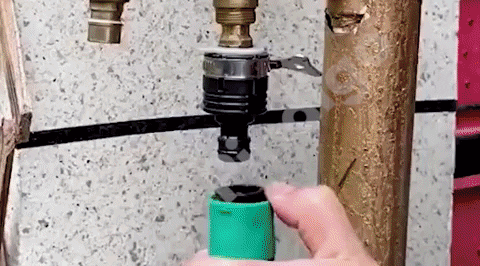 Dual Tap Connector Included - Use Your Traditional Hose Simultaneously

Fully customizable, buy multiple sets for a longer distance. Current packages include 10M, 20M, 30M.



How To Use


Measure & Cut The Tube To Each Watering Destination
Attach A Nozzle
Attach The Next Piece Of Tube
Repeat
Connect To Any Tap & Turn On The Water
Twist The Nozzle Tip To Adjust Pressure & Radius
Package Contents
10 Nozzles Per 10 Meters
10/20/30M Tube
1* Dual Tap Connector
2* Quick Tube Adapters
10* Barb Tees Per 10M
2* End Plugs
1 Roll Of Teflon Tape
10/25/35* Stakes