These thickened socks are the best Christmas gift for the elderly, the constantly cold, any pregnant ladies, or really anyone in your household.🙋‍♀️
FEATURES:
High-Quality Natural Cotton:

 

Moisture-wicking fabric keeps your feet dry and comfortable. Medium thickness is available for all seasons
Non-Slip Silicone Grips:

 

The anti-slip grips on the bottom are made of natural silica. Designed for exercise but perfect for home, gym, hospital, or travel to be a hygienic alternative to bare feet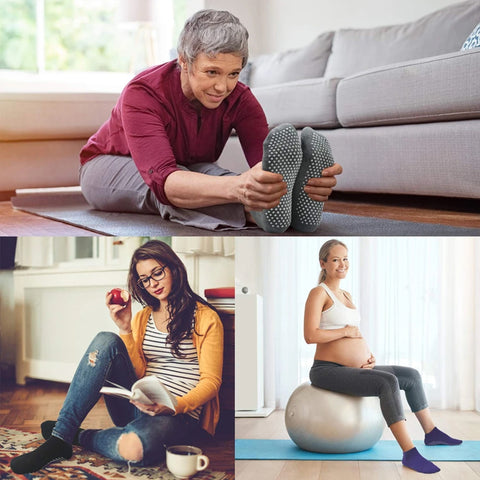 For Home:

 

Make you super relaxed at home, lets your feet stay warm and dry without having to wear slippers.
For Pregnant Women:

 

The anti-slip socks are very easy to wear for the pregnant. Super comfortable and cozy.
For Older People:

 

Warm/safe/durable socks provide more protection for the elderly while walking on potentially slipper floors.
SPECIFICATIONS:
Size:

 

One Size Fits All
Material:

 

High-Quality Natural Cotton