Deep Color Dual-Tip Markers
Deep Color Dual-Tip Markers
Our packaging has changed from white to black. Quality is the same.
Express your artistic spirit with these Dual Tip Markers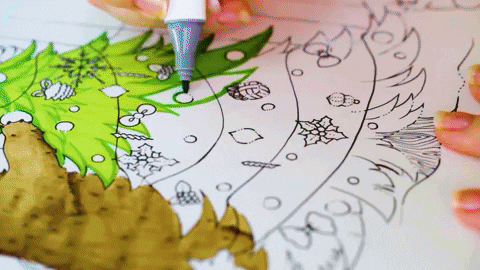 Experience color almost beyond the rainbow with these deep in color dual-tip markers!
These professional brush markers are an artist's dream. It has one end for precision and one end for deep rich coloring. 
Available in packs of 12, 24, 48, 72, & 100! No Duplicate Colors!

• The fine tip is measured at 0.4 and is used for precision, drawing, outlining and more. 

• The fat tip end is measured at 2mm. This is the end that will deepen the page. Filling in your art with rich, vibrant colors.

Bright, acid-free, water-based ink is as smooth and deep in color as you can get. This high-quality marker costs artists sometimes over $20.00 a pen. 
NEW formula is now using 100% Biodegradable ink
Not available in stores.


Express Yourself in Color. These Brush Markers draw super smooth lines that are long-lasting and smudge resistant. Give your art a brilliant color experience. Keep ideas flowing in style!
Loved by teachers and students of all ages.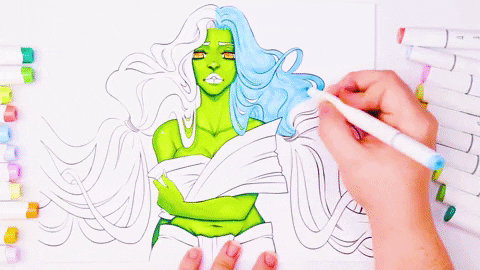 100 UNIQUE COLORS: The 100 markers we offer use totally different color codes. This is the only pack of markers you will need in your artist kit. The mix of different colors allows for unbelievable blending and page popping colors. 
High Quality and Smooth Ink: Non-toxic, acid-free and conform to ASTM D-4236 standards.Deep ink and durable tips for smooth drawing and coloring. Whether this is a gift or you love markers.  This Marker set is ideal for everyday use.
Acid-free and non-toxic ink doesn't smear, fade, or skip. Our Premium Deep Color brush markers are Great for Adult & Kids Coloring Books, School Projects, Party Invites, Greeting Cards, Doodling, DIY Decor, Letters to Friends and much more!


Take your Marker Set wherever you go using its thick and durable case with a handle.

Product information:
Packs range from 12. 24, 48, 72, and 100
No duplicate colors - not available in stores
Tip sizes: 0.4mm and 2mm
ASTM D-4236 standards
Professional grade quality
Water-based
Non-Toxic
Odorless