KIDS WILL STOP CRYING!

Do you want to keep your baby entertained for hours without an iPad?
Then Crazy Cactus - The Dancing Cactus is the solution. His dancing moves will keep your baby laughing all day and put an end to boredom instantly!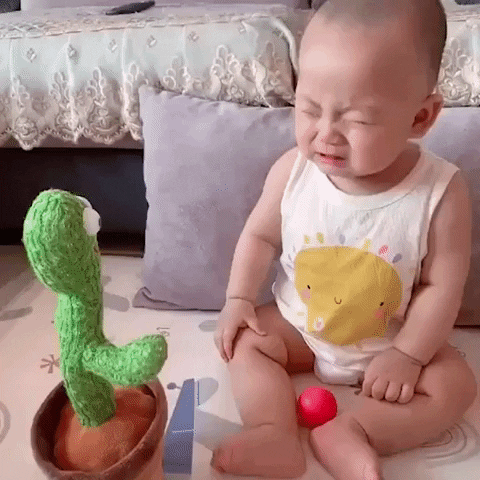 "Excellent toy! Works very well, my baby loves how it mimics her voice. Plus it sings and dances!"
IT CAN DANCE AND SING!
Crazy Cactus - The Dancing Cactus is a true dancer and singer. No need to worry about the music becoming monotonous! It can sing 120 songs and dance. Your kid might dance with it as well!
BUT THAT'S NOT ALL... HE REPEATS WHAT YOU SAY IN A HILARIOUS WAY!
Yes, the WACKY™ - The Dancing Cactus recognizes your voice, records what you say, and then repeats it in a very unique voice! And as if that wasn't enough, while it repeats what you said, it dances to the rhythm of your voice!
Step 1 - Simply insert Double-AA batteries
Step 2 - Press the ON button 
Step 3 - And have fun! 
Relax and enjoy the 120 songs preloaded with Wacky. Dance and sing with his tunes for hours with your baby!
No need to worry about the battery running out, it can last for days!