Make Your Crafting Space More Convenient 
The weeding scrap collector is the easiest way to collect all small vinyl pieces in one place. No more do you have to struggle with finding a spot to put your weeding scraps.
The soft silicone is comfortable to wear for a long time and makes it so the vinyl won't stick. When finished, easily reach in and grab your ball of vinyl scraps and discard. 
Features:
A 'must have' tool for anyone into working with vinyl cutting.
Remove scraps from your pick with ease. 
Pleasantly comfortable to wear on your fingers for hours. Free up your hands.
Remove your scraps by placing the pick in the slits and scraping them off.
When the ring is full, you just reach in and pull all the pieces out in one ball.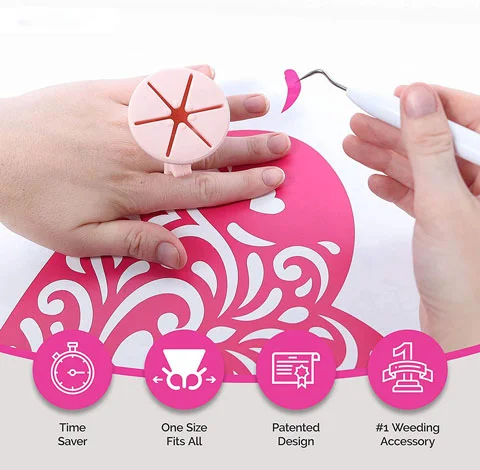 Remove debris by placing the pick into the grooves and scratching them.
When the ring is full, you just have to pull all the pieces into a single ball.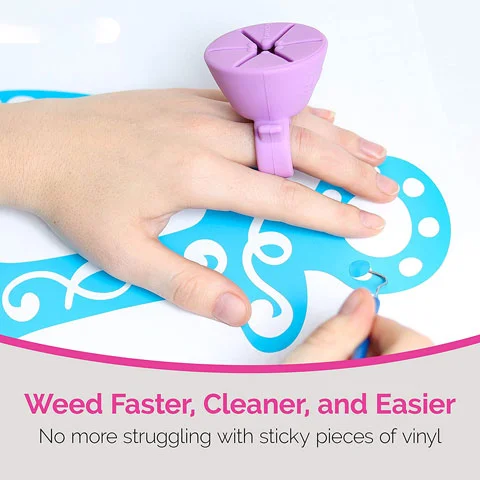 Specifications:
Product size: 52 * 52 * 52mm
Product weight: 30g
Package Included:
1*Craft Vinyl Weeding Scrap Collector Ring