Dirty headlights can be dangerous,
severely impacting your visibility not only to you but to other drivers. Reducing 90% of their projection distance,
it also just looks bad, and can be very hard to clean off.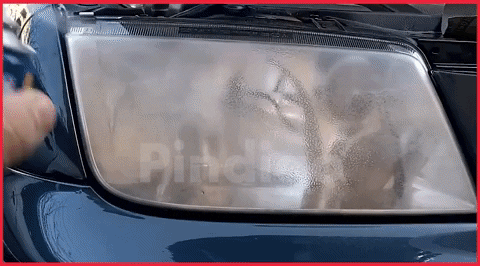 The solution to all these problems is here with our revolutionary 
9H Headlight Cleaning Polish
, simply spray and wipe and your headlights will look good as new. Specifically formulated for headlights, it
includes a hydrophobic coating that will protect future build up.
Give Your Headlights A Brand New Look
Make Driving Safe For You & People Around You
Hydrophobic Coating, Protect Future Build Up
Instantly Removes Years Of Haze & Dirt
Safe, Non-Toxic Chemical
The
long-lasting
formula not only shreds through the haze on your headlights, it
protects future damage, erosion from sunlight or dirt. 
A one-time application that will
keep your headlights safe
with a fresh new look.
Includes Sponges, Sandpaper, Tape, Gloves


How To Use
Specifications
30ML 9H Formula
Coating Thickness: 30um
Anti-Corrosion: PH2-12
Durability: 3 Years
Includes