One Tool To Rule Them All
The 10 in 1 Hammer is a tool that should be in every garage.
It can be used as a pipe wrench, screwdriver, pliers, adjustable wrench, vice, hammer, clamp, and cutter.
Make any job effortless
and stop searching through old toolboxes, this one tool can do the job of ten.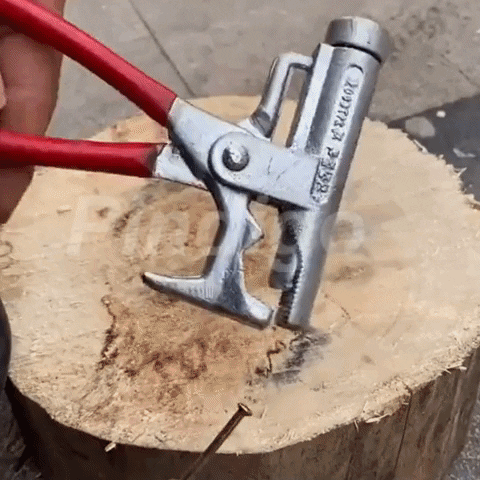 Vice Grip & Pliers:
On the opposite side of the hammer there is a grip that opens and closes with the handle, use it to grab old screws, tighten bolts or get your screw or nail started.
Hammer:
A traditional hammerhead is on the top
Cutter:
Inbetween the two grips is a sharp edge clamp that can easily cut through small metal nails, tree branches, or whatever needs to be cut.
Peen:
A traditional nail puller (peen) is underneath the plier's side on the top.
Screw Bit Holder:
The side hole is used to hold drill bits or screwdriver bits, simply insert and twist the hammer to screw or unscrew.
Specifications 
Color: Red, Silver
Material: High Carbon Steel, Rubber

Explosion Proof, Rust Proof
Size: 20.5 * 11 * 2.2cm/8.07*4.33*0.87"